MEMS is home to a state-of-the-art emergency communications center that staffs licensed Emergency Medical Dispatchers (EMD) who are trained to obtain what information is necessary to dispatch ambulances.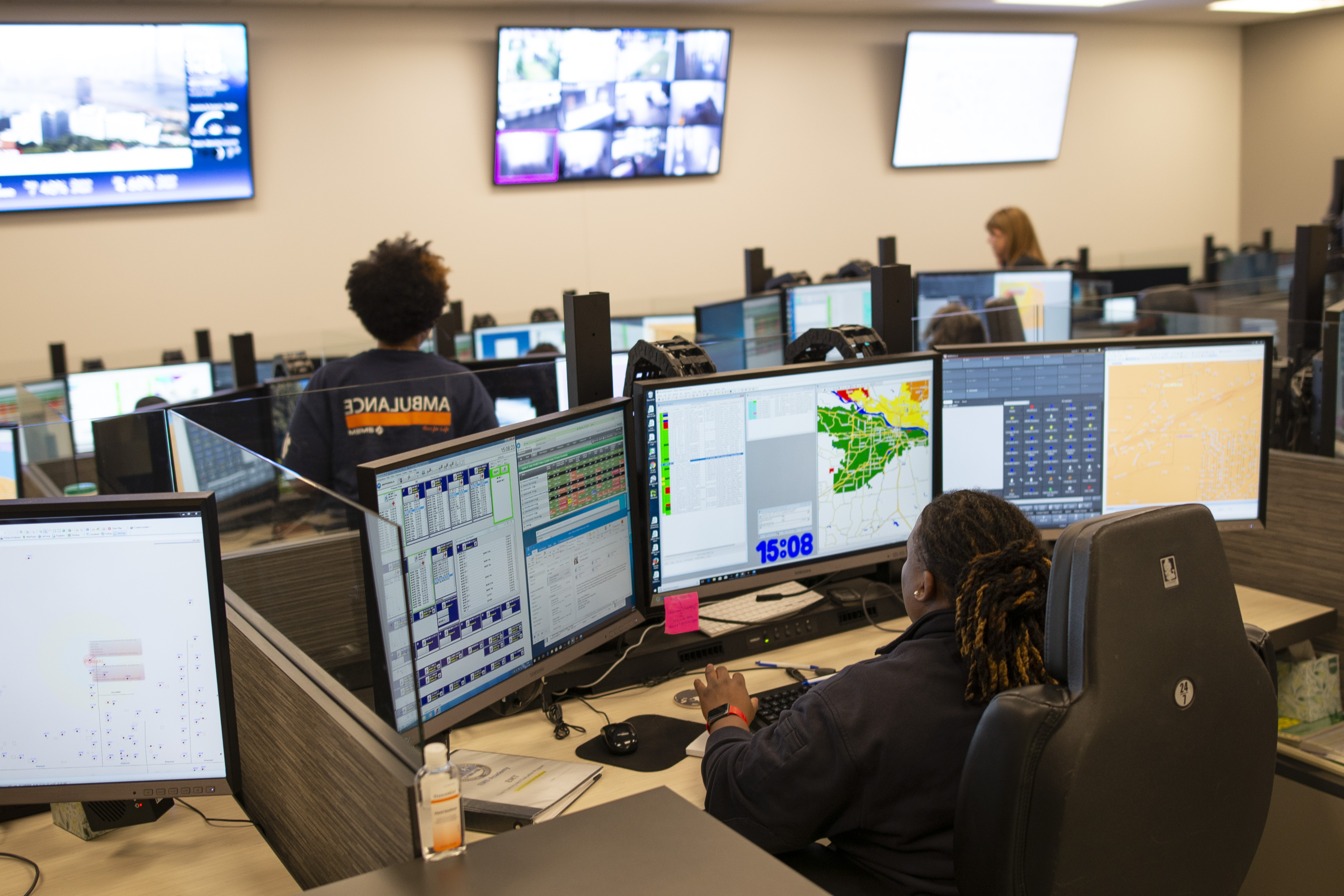 MEMS is home to a state of the art communications center staffed with certified Emergency Medical Dispatchers (EMDs). MEMS Communications utilizes the Medical Priority Dispatch System; considered the gold standard of care in the pre-hospital dispatch environment, this system allows EMDs to gather appropriate information to dispatch ambulances, and to provide instructions to callers prior to the arrival of help. These instructions, known as Dispatch Life Support, include, but are not limited to bleeding control, childbirth, and CPR.

Once you reach MEMS Communications via the 911 system, you can expect a competent, compassionate and professional call taker to accurately gather information about your emergency and provide you with instructions on what to do until help arrives, while at the same time, a radio dispatcher is sending the most appropriate response to meet your needs in a time of crisis.
Explore a career in
Emergency Medical Dispatch
IAED Accredited Center of Excellence
MEMS Communications is recognized as an Accredited Center of Excellence by the International Academies of Emergency Dispatch. After a rigorous application process, MEMS was awarded ACE status by the IAED in October 2017, becoming the second center in Arkansas and the 249th in the world to achieve this elite status.