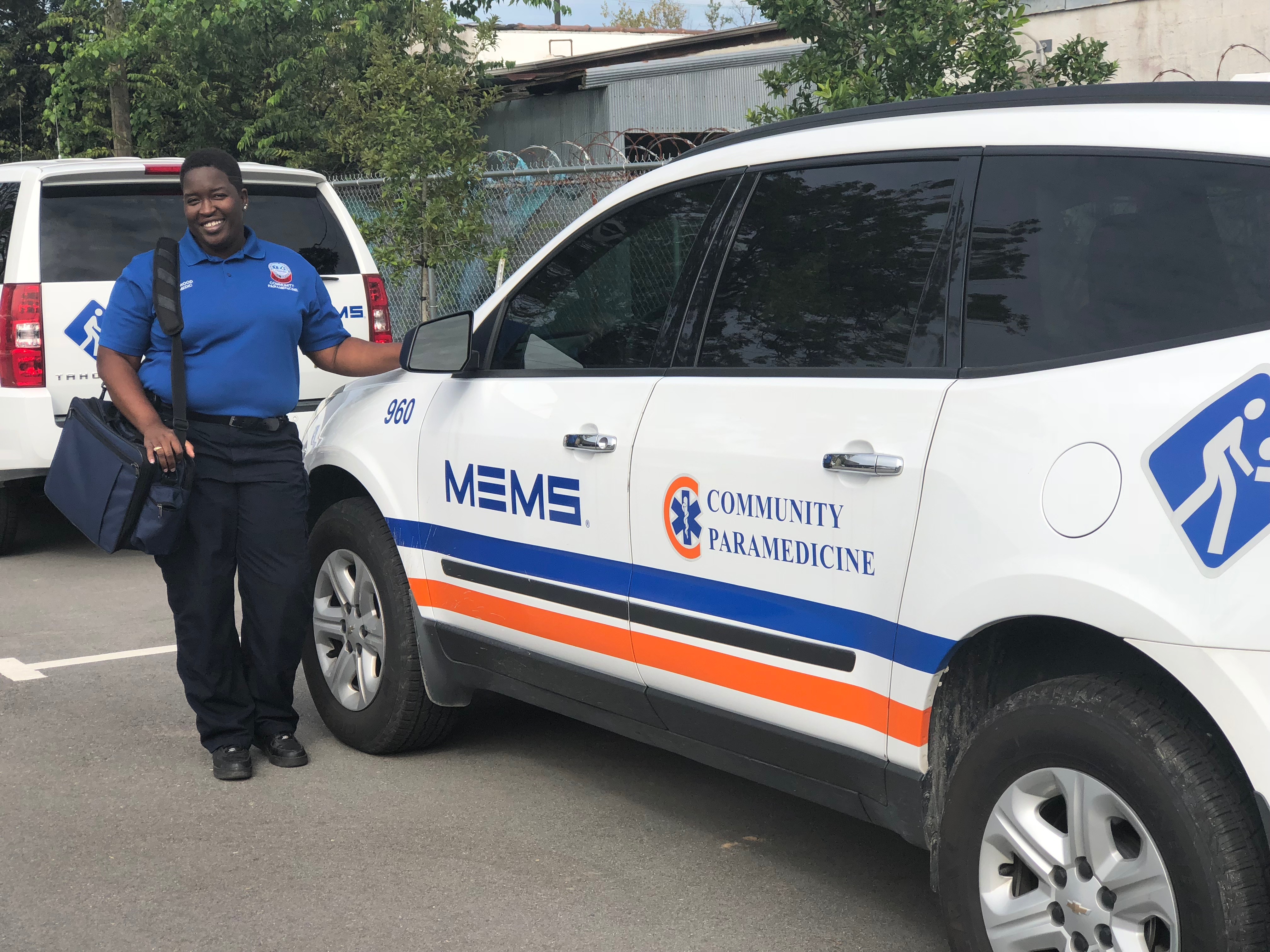 Community Paramedicine is a new and evolving model of community-based health care in which paramedics function outside their customary emergency response and transport roles in ways that facilitate more appropriate use of emergency care resources and enhance access to primary care.
The Mobile Integrated Healthcare-Community Paramedicine (MIH-CP) Division of MEMS identifies and intervenes with at risk individuals before the need for an emergency response arises. A community paramedic can respond to those identified and determine the level of need. Then a plan of care is developed to help remove those barriers to better health. Whether it is chronic disease education, healthcare system navigation, medication management or some other medical or social need these medics are trained to guide the patient through unfamiliar situations.
These medics are not rushed and can spend more time interviewing and examining the client, their environment, medical needs and support system. Based on these findings and the history that the client has with the healthcare system, MEMS Community Paramedics can better assist them in achieving their health and wellness goals to decrease the need for unexpected emergency response and treatment in an ER.
The MIH-Community Paramedics team up with local hospitals, physicians, home health and hospice agencies, and other providers, with the goal of getting the right resource to the right patient at the right time. This helps the overburdened healthcare system better care for all patients. The MIH-CP Department also works with hospitals to find ways to improve follow up care after hospital discharge to ensure healthy outcomes and reduce readmissions.
The MIH-CP Department has five community paramedics and one RN seeing patients during weekdays and after hours when requested. As demand grows, so shall our team. This team of concerned and dedicated individuals has made a significant impact on those we have engaged and graduated from our various programs. We have realized a greater than 60% improvement in appropriate use of ambulance services by those we have engaged.
The MIH-Community Paramedic Division of MEMS also encourages improved health in our communities by reaching out to offer public education and training in CPR, Stop-the-Bleed, injury prevention and other outreach efforts. We are happy to speak with you about any needs your group or community may have.
For more information, please contact: (501) 301-1408